Hello everyone, do you have a old Chromebook that is past its EOL (end of life)
if so, I can teach you to turn that Chromebook into an undercover pretesting tool!
*this tutorial will cover jailbreaking which my result in your Chromebook having security issues
and will delete chrome os from your device.
JAILBREAKING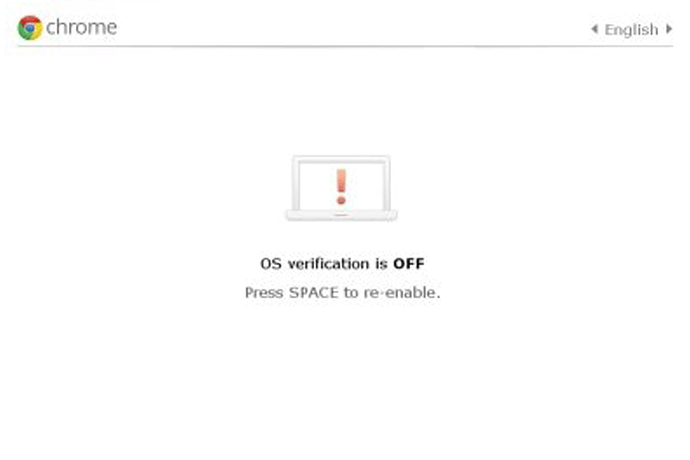 For most Chromebook this is pretty straightforward. Just hold down your esc + reload + power buttons until the screen
goes dark. When the screen lights up again release the other keys as well. The Chromebook should then say, "Chrome OS
is missing or damaged". Do not worry this is not true. Then hit the keys ctrl + D and it will say something like,
"do you want to enter dev mode, hit enter to continue" This will then take you to a screen preparing your system for
dev mode. after about 5 min the computer will reboot to the same Chrome os corruption screen we saw before. Hit ctrl + D
again to install the dev mode and boot back into chrome os.
GETTING INTO THE CONSOLE
When your Chromebook boots again hit ctrl + D to boot into the chrome os setup screen. Connect to the WIFI and follow the
steps until it gives you the option to browse as guest. then when you boot into the the desktop hit ctrl + alt + T and a terminal
will open. Just type in shell and will will reach a Linux command prompt.
INSTALLING THE SCRIPT
after you are in the terminal type in cd; curl -LO mrchromebox.tech/firmware-util.sh && sudo bash firmware-util.sh and wait you should then see a sires of options.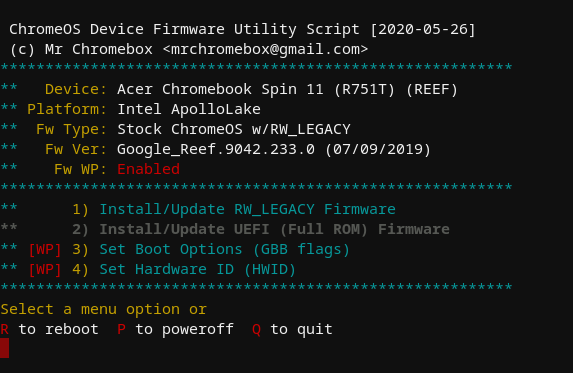 For now you should choose (1) and install the legacy bios firmware. It will then ask you if you want to boot from
usb on startup. You answer does not matter so choose what you want. Then when its finished reboot your computer
GETTING INTO THE BIOS
You will reach the same boot screen as last time but this time hit ctrl + L to boot into the bios. This is
where you can boot from and install Linux. Just put in a normal Linux usb or sd card and boot from that!
WRAPPING UP
Well there you have it! After booting from the usb install how you wish or partition so you can still have chrome
when you want to boot into your new os just hit ctrl + L on boot! Have a great week!
I hope that you enjoyed this tutorial. If you want me to do more on Chrome os or have anything to add, please comment down below!
CREDITS
BIOS SCRIPT: mrchromebox.tech
-CKjones