Skiptracer - OSINT Scraping Framework
---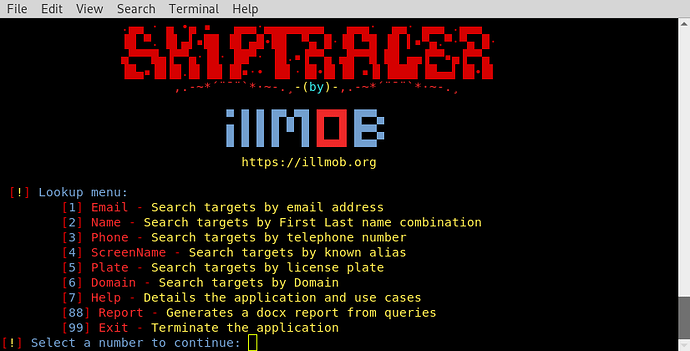 ---
What is Skiptracer?
Skiptracer is an OSINT tool used for collecting info on a targets Email, Name, Phone, ScreenName, Plate, or Domain. The great thing is that it is passive and totally free.

Installation
Installing Skiptracer is a breeze. Open terminal and follow these commands.
git clone https://github.com/xillwillx/skiptracer.git skiptracer
cd skiptracer
pip install -r requirements.txt

Running Skiptracer
Skiptracer is also simple to run. Just head back over to terminal and enter this command.
python skiptracer.py

Usage
Using Skiptracer is simple too. After running the command to start Skiptracer you are presented with the frameworks interface. Just select the number next to the module you wish to use and follow the prompts.

Credit Due
Credit goes to ILLWILL & the ILLMOB. You can drop by and say hi to Will in IRC here irc.illmob.org