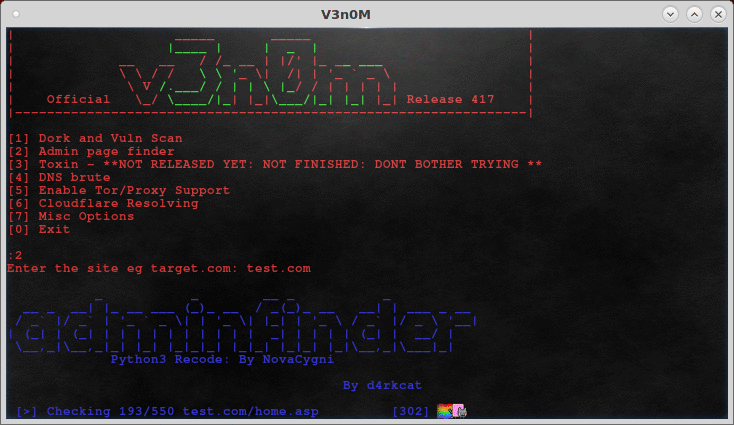 V3n0M-Scanner is a Python 3.6 based program that uses a list of 14,000+ dorks. It collects the results and tests them for SQLI, XSS, LFI, RCE. It has an AdminFinder and Cloudflare Resolver built in as well.

Install Instructions
apt-get install python3-dev
apt-get install python-dev
git clone https://github.com/v3n0m-Scanner/V3n0M-Scanner.git
cd V3n0M-Scanner/

Note that if you want to run this program as root edit v3n0m.py file with your favorite text editor. I used nano. Do a search for "euid == 0" without quotations and replace with euid == 1 There should be 3 locations to change in this file. Then save and close the file.

python3 setup.py install --user
cd src
python3 v3n0m.py
Coded by NovaCygni, kattstof, unload
Inside the program is an area to donate if you wish.